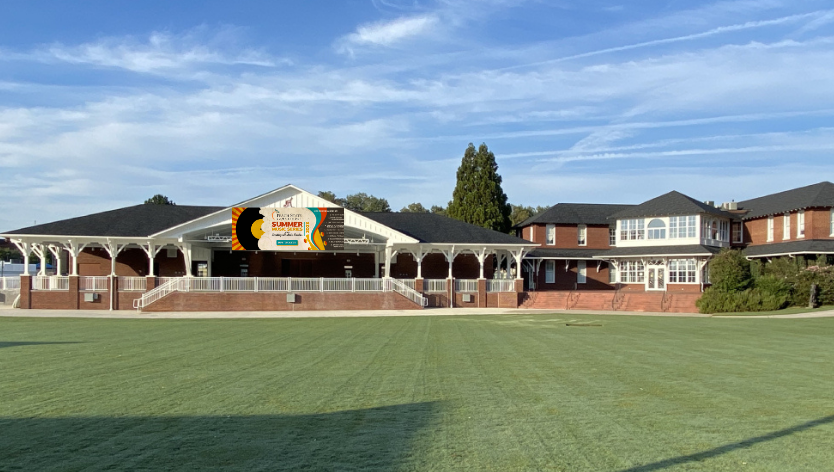 The Arts Council Outdoor Pavilion and Stage
This 6,300 square foot pavilion features a 50' x 50' stage in the center. The adjoining covered area allows additional space for performing arts programs, fund-raising events and other activities with seating for nearly 300 guests.
The new outdoor pavilion will feature a 50 X 50 covered stage and the ability to seat 299 guests for other special events.
Outdoor Pavilion Construction in April 2020.